Why register as a user?
(This is a one time popup)
With a username, you become a part of our community.  
As a member, you can share your knowledge in the following ways.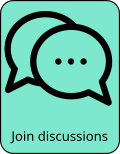 To register, click on the red person icon at the top right or this link.
We will not know anything about you other than your email, used for password confirmation and communications.  
For next steps, see FAQ for: How can I register as a user?
Outline

Ayanna Witter-Johnson is a singer-songwriter, pianist, and cellist with  a multifaceted career as both an alternative R&B artist and as a classical musician. Her R&B work pulls elements from classical music as well as blues and jazz, which adds up to quite a distinctive sound. Her introduction of the cello as a central instrument itself is enough to add a classical coloring to her music, but she goes far deeper than that. Her rhythmic base, the flow of her melodies, and particularly her R&B grounded vocals creates a one of  a kind fusion that is both novel and familiar.It is captivating music in many ways, which is amplified by her talent as a vocalist and skills as a cellist and a songwriter.
Schedule

We currently have no events listed for Ayanna Witter Johnson.
Comments