Why register as a user?
(This is a one time popup)
With a username, you become a part of our community.  
As a member, you can share your knowledge in the following ways.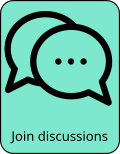 To register, click on the red person icon at the top right or this link.
We will not know anything about you other than your email, used for password confirmation and communications.  
For next steps, see FAQ for: How can I register as a user?
Outline

Alaskalaska is a six piece band from London led by guitarist singer Lucinda Duarte-Holman and bassist Fraser Rieley. They play a distinct combination of electronic music that stays just this side of synth pop and imaginative, measured pop that is occasionally topped with jazz flavored bits. There is a subtle and understated experimental side to their music that does not jump at the audience overtly but remains close to the surface. Their first album, 2019's The Dots had a cool, laid back post-punk angle as well. The jazz component was also much stronger earlier on. Duarte-Holman sings with a misty voice and in a way that her interactions with the electronics and her phrasing may bring Amelia Meath (of Sylvan Esso) to mind. Their production is quite clean, with a lot of clarity as to where the band is going with some of these ideas.

Somewhere between Sylvan Esso and early Tune-Yards
Members

Lucinda Duarte-Holman: vocals, guitar
Fraser Rieley: bass
Calum Duncan: guitar
Gethin Jones: drums
Fraser Smith: saxophone\
Joe Webb: keyboards
Schedule

We currently have no events listed for Alaskalaska.
Comments