Why register as a user?
(This is a one time popup)
With a username, you become a part of our community.  
As a member, you can share your knowledge in the following ways.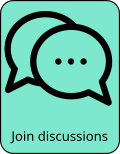 To register, click on the red person icon at the top right or this link.
We will not know anything about you other than your email, used for password confirmation and communications.  
For next steps, see FAQ for: How can I register as a user?
Outline

Al Lover is a producer whose music creates a combination of dark ambient and club music that also taps into elements of trip-hop and krautrock. There is a cool swagger in his grooves that evoke a sense of motion, certainly aided by his use of the motorik feel. There is considerable diversity in his beats, even though downtempo provides the blueprint for the most part. The music is instrumental, keeps close to the mid tempo range; it is built on his constructed beats, loops, and samples, and is led by synths. His earlier work was more ambient and atmospheric in its tone and could get quite hypnotic at times, swelling to great heights.  By contrast, his recent pieces tend to be more dynamic and come with a solid kick. 
Schedule

We currently have no events listed for Al Lover.
Comments