Why register as a user?
(This is a one time popup)
With a username, you become a part of our community.
As a member, you can share your knowledge in the following ways.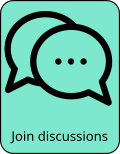 To register, click on the red person icon at the top right or this link.
We will not know anything about you other than your email, used for password confirmation and communications.
For next steps, see FAQ for: How can I register as a user?
Outline

Walt Disco is a Glasgow-based band that works within a style that crosses between glam and new wave (of the new romantic type), not missing the chance to also adopt a flamboyant look for a complete picture. Think Adam Ant mixed with some New Order and David Bowie, and add the look and feel of Marc Almond at his youthful peak. Musically, the band is fairly solid on all fronts. The rhythm section lays down the beats and maintains their essential danceyness whether the song dives into the disco waters or playing it cool with their glam flavored new wave. Vocalist James Patter brings the mid '70s to mid '80s period of David Bowie to mind both in tone and in his stylistic choices. The synths and the guitars add a big, anthemic quality to the songs, and they do so without taking anything  away from their catchy nature. 
Members

James Potter: vocals
Lewis Carmichael: guitar
David Morgan: keyboards
Finlay McCarthy: guitar, keyboards
Charlie Lock: bass
Jack Martin: drums

Schedule

We currently have no events listed for Walt Disco.
Comments