Why register as a user?
(This is a one time popup)
With a username, you become a part of our community.
As a member, you can share your knowledge in the following ways.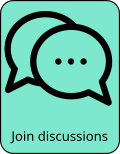 To register, click on the red person icon at the top right or this link.
We will not know anything about you other than your email, used for password confirmation and communications.
For next steps, see FAQ for: How can I register as a user?
Outline

Thanya Iyer is the singer-songwriter and multi-instrumentalist artist who plays pop that draws from a range of musical sources including jazz, pop, and bossa nova, in some ways the product of her Montreal milieu. It is also the name of her band with semi-fluid, shifting personnel. Her songs are calm and deliberate, well-measured, and often instrumentally layered. She favors lush arrangements that maintain an organic feel even when she has the synths going. Her melodies are gentle and her singing style has a strong jazzy component, whether she is crooning or sliding towards a more soul type delivery. The breathiness of her voice, her range and style may bring to mind Amelia Meath of Sylvan Esso. 
Schedule

We currently have no events listed for Thanya Iyer.
Comments