Why register as a user?
(This is a one time popup)
With a username, you become a part of our community.  
As a member, you can share your knowledge in the following ways.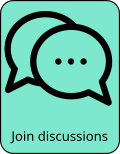 To register, click on the red person icon at the top right or this link.
We will not know anything about you other than your email, used for password confirmation and communications.  
For next steps, see FAQ for: How can I register as a user?
Outline

Shame is a five-piece post-punk band based in London with an aggressive and loud sound that is closer in tone to a band like IDLES, as opposed to the more detached or pop-oriented branches off of the post-punk tree. They are relatively well restrained and do not go full throttle in every song. In fact, they have been expanding their range in terms of their dynamics, which is evident in their 2021 album Drunk Tank Pink. The singer Charlie Steen, who can normally pack a lot of passionate screams into a song, now has a lower gear, and the guitars tap into some Gang of Four inspired jangle, though with considerably more distortion, of course. The rhythm section is plenty reliable and they play more like an indie rock band, with an oomph but also with some subtlety (respecting the ghost notes). The songs are usually on the energetic side, but there are a few that work a cool swagger.
Members

Eddie Green: guitar
Charlie Forbes: bass
Josh Finerty: drums
Sean Coyle-Smith: guitar
Charlie Steen: vocals
Schedule

Displaying 9 total events

| Show | Venue | City | Date and time | Tickets |
| --- | --- | --- | --- | --- |
| Ohana Fest (3 Day Pass) with The Killers, Eddie Vedder, Foo Fighters, and more | Doheny State Beach | Dana Point, CA (US) | Fri, Sep 29, 2023 03:30 am | |
| Shame | The Regent Theater | Los Angeles, CA (US) | Fri, Sep 29, 2023 08:00 pm | |
| Ohana Fest (Saturday) with Eddie Vedder, The Chicks, The War On Drugs, and more | Doheny State Beach | Dana Point, CA (US) | Sat, Sep 30, 2023 03:30 am | |
| Shame | August Hall | San Francisco, CA (US) | Mon, Oct 2, 2023 08:00 pm | |
| Shame - Band | Revolution Hall - Portland | Portland, OR (US) | Wed, Oct 4, 2023 07:00 pm | |
| Shame | Revolution Hall - Portland | Portland, OR (US) | Wed, Oct 4, 2023 08:00 pm | |
| Shame, Disq | The Crocodile | Seattle, WA (US) | Fri, Oct 6, 2023 08:00 pm | |
| Shame (19+) | Hollywood Theatre - Vancouver | Vancouver, BC (CA) | Sat, Oct 7, 2023 07:00 pm | |
| shame, Disq | Hollywood Theatre | Vancouver, BC (CA) | Sat, Oct 7, 2023 07:30 pm | |
Comments