Why register as a user?
(This is a one time popup)
With a username, you become a part of our community.  
As a member, you can share your knowledge in the following ways.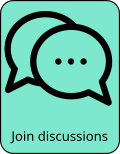 To register, click on the red person icon at the top right or this link.
We will not know anything about you other than your email, used for password confirmation and communications.  
For next steps, see FAQ for: How can I register as a user?
Outline

Shakey Graves is the stage name used by Alejandro Rose-Garcia, a singer, guitarist, songwriter, one man band, and an occasional actor. His current work has good amount of mood-setting built into his songs that vaguely reference  some of the low key varieties of early stages of glam and psychedelic rock.  Up till that pointy, folk and alt country were more or less his calling card. His big break came with his self-released 2011 album Roll the Bones, which was a striking collection of stripped down blues-folk songs that were both remarkably good and did not sound like anyone else, with his fingerpicking guitar, harmonica, kick drum and tambourine, and campfire vibe. That quickly defined his overall style until the his shift to indie in 2018's Can't Wake Up. Despite the change, Rose-Garcia still writes sharp songs with a personal touch and sounds utterly sincere and uncalculated.
Schedule

Displaying 32 total events

| Show | Venue | City | Date and time | Tickets |
| --- | --- | --- | --- | --- |
| Shakey Graves | The Sound - Del Mar | Del Mar, CA (US) | Tue, Sep 26, 2023 08:00 pm | Stubhub |
| Shakey Graves with Flipturn | The Orpheum Theater - Flagstaff | Flagstaff, AZ (US) | Wed, Sep 27, 2023 07:30 pm | |
| Shakey Graves | Ace of Spades | Sacramento, CA (US) | Sat, Sep 30, 2023 07:00 pm | |
| Shakey Graves with flipturn | The Theater at Virgin Hotels | Las Vegas, NV (US) | Sun, Oct 1, 2023 08:00 pm | |
| Shakey Graves | Vina Robles Amphitheatre | Paso Robles, CA (US) | Thu, Oct 5, 2023 07:30 pm | |
| Shakey Graves with Flipturn | Cascade Theater | Redding, CA (US) | Fri, Oct 6, 2023 07:30 pm | |
| Shakey Graves with Flipturn | McMenamins Crystal Ballroom | Portland, OR (US) | Sat, Oct 7, 2023 08:00 pm | |
| Shakey Graves | Paramount Theatre - WA | Seattle, WA (US) | Tue, Oct 10, 2023 08:00 pm | |
| Shakey Graves: Movie Of The Week Tour 2023 | Queen Elizabeth Theatre | Vancouver, BC (CA) | Wed, Oct 11, 2023 08:00 pm | |
| Shakey Graves | Knitting Factory Spokane | Spokane, WA (US) | Thu, Oct 12, 2023 08:00 pm | |
| Shakey Graves | Knitting Factory Concert House - Boise | Boise, ID (US) | Fri, Oct 13, 2023 08:00 pm | |
| Shakey Graves | Knitting Factory Concert House - Boise | Boise, ID (US) | Sat, Oct 14, 2023 08:00 pm | |
| Shakey Graves | The Union | Salt Lake City, UT (US) | Sun, Oct 15, 2023 08:00 pm | |
| Shakey Graves with Flipturn | Longhorn Ballroom | Dallas, TX (US) | Thu, Oct 26, 2023 08:00 pm | |
| Shakey Graves | White Oak Music Hall - Houston | Houston, TX (US) | Fri, Oct 27, 2023 07:00 pm | |
| Shakey Graves | Moody Amphitheater | Austin, TX (US) | Sat, Oct 28, 2023 07:00 pm | |
| Shakey Graves: Movie Of The Week Tour 2023 | Ryman Auditorium | Nashville, TN (US) | Wed, Nov 1, 2023 07:30 pm | |
| Shakey Graves with Rayland Baxter | The Eastern - Atlanta | Atlanta, GA (US) | Thu, Nov 2, 2023 08:00 pm | |
| Shakey Graves | Avondale Brewing Company | Birmingham, AL (US) | Fri, Nov 3, 2023 07:00 pm | |
| Shakey Graves with Sadurn | Georgia Theatre | Athens, GA (US) | Sat, Nov 4, 2023 08:00 pm | |
| Shakey Graves | Neighborhood Theatre | Charlotte, NC (US) | Sun, Nov 5, 2023 08:00 pm | |
| Shakey Graves: Movie Of The Week Tour 2023 | The Signal - Concert Hall | Chattanooga, TN (US) | Mon, Nov 6, 2023 07:30 pm | |
| Shakey Graves | Roxian Theatre | McKees Rocks, PA (US) | Wed, Nov 8, 2023 07:00 pm | |
| Shakey Graves | Toad's Place | New Haven, CT (US) | Thu, Nov 9, 2023 08:00 pm | |
| Shakey Graves | Massey Hall | Toronto, ON (CA) | Sat, Nov 11, 2023 08:00 pm | |
| Shakey Graves | Union Transfer - Philadelphia | Philadelphia, PA (US) | Sun, Nov 12, 2023 08:00 pm | |
| Shakey Graves | 9:30 CLUB | Washington, DC (US) | Mon, Nov 13, 2023 07:00 pm | |
| Shakey Graves with Rayland Baxter | Roadrunner - Boston | Boston, MA (US) | Tue, Nov 14, 2023 08:00 pm | |
| Shakey Graves with Rayland Baxter | Agora Theatre | Cleveland, OH (US) | Thu, Nov 16, 2023 08:00 pm | |
| Shakey Graves | The Salt Shed | Chicago, IL (US) | Fri, Nov 17, 2023 08:00 pm | |
| Shakey Graves | The Sylvee | Madison, WI (US) | Sat, Nov 18, 2023 08:00 pm | |
| Shakey Graves | Egyptian Room at Old National Centre | Indianapolis, IN (US) | Sun, Nov 19, 2023 08:00 pm | |
Comments