Why register as a user?
(This is a one time popup)
With a username, you become a part of our community.
As a member, you can share your knowledge in the following ways.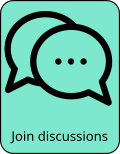 To register, click on the red person icon at the top right or this link.
We will not know anything about you other than your email, used for password confirmation and communications.
For next steps, see FAQ for: How can I register as a user?
Outline

Raveena Aurora, who performs under her first name only, is an alternative R&B and jazz artist who has been leaning in different directions between albums, without changing her footing all that much. She has a silky voice that lends itself well to the stylistic variations she has been exploring, including the more overtly pop tones she has adopted in her recent work. She has also been incorporating South Asian harmonies and beats into her music which gives her work a distinct sound. Her first album, Lucid, was grounded in night club style jazz  that allowed her to access her inner Sade, turn up the sultry, and croon her heart out. Her songs tend to be fairly strong with memorable melodies whether she is swinging in the direction of pop, R&B, or jazz at any given recording.
Schedule

We currently have no events listed for Raveena.
Comments