Why register as a user?
(This is a one time popup)
With a username, you become a part of our community.
As a member, you can share your knowledge in the following ways.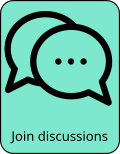 To register, click on the red person icon at the top right or this link.
We will not know anything about you other than your email, used for password confirmation and communications.
For next steps, see FAQ for: How can I register as a user?
Outline

Plàsi is the stage name used by Mikael Bitzarakis, a singer-songwriter who plays a serene and atmospheric type of music with folk accents. He is typically accompanied by his acoustic guitar and occasionally with quiet orchestration that stays mostly in the background and provides texture. His songs are calm, moody, and introspective, and he delivers them in a soft voice. They are lyrical in nature where the melodies essentially provide the framing for the emotional states that his music evokes He typically stays at the mid-tempo level and favors mostly minimalistic arrangements that keep the audience's focus placed unambiguously on his voice. 
Schedule

We currently have no events listed for Plàsi.
Comments