Why register as a user?
(This is a one time popup)
With a username, you become a part of our community.
As a member, you can share your knowledge in the following ways.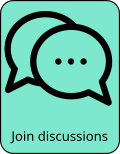 To register, click on the red person icon at the top right or this link.
We will not know anything about you other than your email, used for password confirmation and communications.
For next steps, see FAQ for: How can I register as a user?
Outline

Personal Trainer is an Amsterdam based indie band with a relatively flexible line up with some of the members being part of other bands as well. They have an eclectic style where they regularly shift between getting grungy in one song, going full post-punk in the next, then turning around to deliver a synth driven dance piece. What they also do is to stitch these ideas together to form a consistent musical expression. There is almost a Pavement-esque quality to the way they navigate all that stylistic range in a seemingly intuitive way. Their vocalist and bandleader Willem Smit brings a lot of personality to the table, not to mention some Stephen Malkmus vibes, and remains crucial to the band's overall sound.
Members

Abel Tuinstra: keyboards, trombone
Willem Smit: vocals
Kilian Kayser: percussion
Ruben van Weegberg: bass
Kick Kluiving: drums
Franti Maresova: guitar
Otto de Jong – guitar
Schedule

Displaying 3 total events

| Show | Venue | City | Date and time | Tickets |
| --- | --- | --- | --- | --- |
| Personal Trainer | The Lexington | London (GB) | Fri, Mar 3, 2023 07:00 pm | |
| Personal Trainer | Castle Hotel, Manchester | Manchester (GB) | Thu, Mar 9, 2023 07:30 pm | |
| Personal Trainer | Hyde Park Book Club | Leeds (GB) | Fri, Mar 10, 2023 07:30 pm | |
Comments