Why register as a user?
(This is a one time popup)
With a username, you become a part of our community.
As a member, you can share your knowledge in the following ways.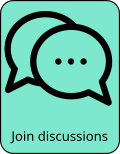 To register, click on the red person icon at the top right or this link.
We will not know anything about you other than your email, used for password confirmation and communications.
For next steps, see FAQ for: How can I register as a user?
Outline

Makeunder is/was an art rock band led by singer, songwriter, producer, and multi-instrumentalist Hamilton Ulmer. The band went inactive after releasing two EPs and a full album's worth of inventive music that chronicles Ulmer's personal history and family stories. Their music combines elements of chamber music, R&B, and rock into a distinct flavor that does not have too many analogs. Their initial EP, Radiate, Satellite (2012) was centered around string instruments and embraced dissonance. Afterwards they began to incorporate more R&B flavors into their often genre-bending sound as Ulmer himself expanded his vocal work to add a more soulful texture. Regardless of the stylistic shifts, their music is dense, tightly choreographed, and deliciously out of step with the prevailing pop sensibilities of our time. 
Schedule

We currently have no events listed for Makeunder.
Comments