Why register as a user?
(This is a one time popup)
With a username, you become a part of our community.
As a member, you can share your knowledge in the following ways.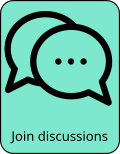 To register, click on the red person icon at the top right or this link.
We will not know anything about you other than your email, used for password confirmation and communications.
For next steps, see FAQ for: How can I register as a user?
Outline

L'objectif is a band based in Leeds, England that brings strong dance and synth pop elements into their indie rock. They play off of some guitar jangle, swelling synth work, and also bring in funky bass lines paired with disco friendly drums for good fun. The rhythm section provides a solid foundation for the band to build on. Singer-guitarist Saul Kayne, who is the main creative force behind the band, gives their music some post-punk flavor with his slinky style. They write good melodies, construct thick beats, and provide generous amounts of hooks in their songs. All this adds up to band that has a clear view of the sound they are going for and has begun to develop their own voice even at such an early stage in their career.
Members

Saul Kane: vocals, guitar
Dan Richardson: guitar
Ezra Glennon: bass
Louis Bullock: drums
Schedule

We currently have no events listed for L'objectif.
Comments