Why register as a user?
(This is a one time popup)
With a username, you become a part of our community.
As a member, you can share your knowledge in the following ways.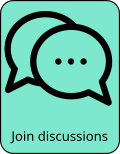 To register, click on the red person icon at the top right or this link.
We will not know anything about you other than your email, used for password confirmation and communications.
For next steps, see FAQ for: How can I register as a user?
Outline

Living Hour is a dream pop band whose melancholic tone oozes romantic yearning from practically every track. They also tend to play at a fairly slow pace where dual guitarists Gilad Carroll and Adam Soloway open up a lot of space between them, which often goes unfilled, amplifying the sense of space in their music. There are times when they crank up the volume in bursts for some shoegaze effect, but that is something that happens only occasionally. Other times they throw harmonized vocals or a quiet brass or saxophone line into that space, which  adds a lovely touch without disrupting the space. Vocalist Sam Sarty's hazy vocals have a floating quality that plays well with their droney style.
Members

Sam Sarty: bass, keyboards, vocals
Gilad Carroll: guitar
Adam Soloway: guitar
Brett Ticzon: drums, bass, keyboards
Schedule

We currently have no events listed for Living Hour.
Comments