Why register as a user?
(This is a one time popup)
With a username, you become a part of our community.
As a member, you can share your knowledge in the following ways.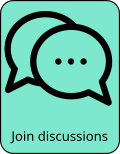 To register, click on the red person icon at the top right or this link.
We will not know anything about you other than your email, used for password confirmation and communications.
For next steps, see FAQ for: How can I register as a user?
Outline

Lido Pimienta is a Toronto based singer-songwriter and Latin artist with Afro-Colombian roots who works with a range of Colombian musical traditions from especially the Caribbean coastline and combines them with western electronic music. She draws a great deal from cumbia, porro, and reggaeton, but mostly as resources to use as she forges her distinctive musical style, which has a global appeal and does not feel strictly regional. Although her rise to prominence came through her more electronically oriented work (La Papessa in 2017), she is also wide open to highly organic and conventional forms of music and a capella presentations. Her 2020 album Miss Colombia is a treasure trove of such nuggets. Her songwriting is outstanding in the way she combines her rhythmic elements with solid melodies. She is a powerful singer, both musically and in terms of the way she has been giving voice to Colombia's indigenous Wayuu people and the issues they face.
Schedule

We currently have no events listed for Lido Pimienta.
Comments