Why register as a user?
(This is a one time popup)
With a username, you become a part of our community.
As a member, you can share your knowledge in the following ways.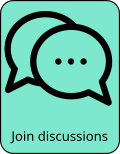 To register, click on the red person icon at the top right or this link.
We will not know anything about you other than your email, used for password confirmation and communications.
For next steps, see FAQ for: How can I register as a user?
Outline

Gracie Abrams is a singer-songwriter with often low key and quiet, introspective  songs that carry a certain level of dreaminess. She sings with a soft and breathy voice, in a murmurous style. Her music is calm, often organized around mostly acoustic instrumentation where she is typically accompanied by a guitar or piano. It has the characteristics of bedroom pop in terms of its structure and intent, though it is recorded with high production value and quite a bit of polish on the arrangements. Her songs are lyrical in nature, driven more by their emotional resonance than their melodies, but just as powerful in terms of their impact. She is a talented songwriter whose work has struck a chord with her contemporaries, including Olivia Rodriguez, reportedly.
Schedule

Displaying 44 total events

| Show | Venue | City | Date and time | Tickets |
| --- | --- | --- | --- | --- |
| Gracie Abrams: The Good Riddance Tour | House of Blues Chicago | Chicago, IL (US) | Mon, Mar 6, 2023 06:00 pm | |
| Gracie Abrams: The Good Riddance Tour | House of Blues Chicago | Chicago, IL (US) | Tue, Mar 7, 2023 06:00 pm | |
| Gracie Abrams The Good Riddance Tour | History | Toronto, ON (CA) | Thu, Mar 9, 2023 07:00 pm | |
| Gracie Abrams: The Good Riddance Tour | MTELUS | Montreal, QC (CA) | Fri, Mar 10, 2023 08:00 pm | |
| Gracie Abrams: The Good Riddance Tour | House of Blues Boston | Boston, MA (US) | Sun, Mar 12, 2023 07:00 pm | |
| Gracie Abrams: The Good Riddance Tour | Irving Plaza | New York, NY (US) | Tue, Mar 14, 2023 07:00 pm | |
| Gracie Abrams w/ Tiny Habits | Brooklyn Steel | Brooklyn, NY (US) | Wed, Mar 15, 2023 08:00 pm | |
| Gracie Abrams: The Good Riddance Tour | Theatre of Living Arts | Philadelphia, PA (US) | Fri, Mar 17, 2023 08:00 pm | |
| Gracie Abrams | Howard Theatre-DC | Washington, DC (US) | Sat, Mar 18, 2023 08:00 pm | |
| Gracie Abrams w/ Tiny Habits | Variety Playhouse | Atlanta, GA (US) | Mon, Mar 20, 2023 08:00 pm | |
| Gracie Abrams: The Good Riddance Tour | Marathon Music Works | Nashville, TN (US) | Tue, Mar 21, 2023 08:00 pm | |
| Gracie Abrams: The Good Riddance Tour | The Underground | Charlotte, NC (US) | Wed, Mar 22, 2023 08:00 pm | |
| Gracie Abrams w/ Tiny Habits | Emo's-Austin | Austin, TX (US) | Sat, Mar 25, 2023 08:00 pm | |
| Gracie Abrams: The Good Riddance Tour w/ Tiny Habits | Emo's Austin | Austin, TX (US) | Sat, Mar 25, 2023 09:00 pm | |
| Gracie Abrams: The Good Riddance Tour | The Echo Lounge & Music Hall | Dallas, TX (US) | Sun, Mar 26, 2023 07:00 pm | |
| Gracie Abrams | The Fonda Theatre | Los Angeles, CA (US) | Wed, Mar 29, 2023 08:30 pm | |
| Taylor Swift w/ beabadoobee | AT&T Stadium | Arlington, TX (US) | Sat, Apr 1, 2023 06:30 pm | |
| Taylor Swift w/ beabadoobee | AT&T Stadium | Arlington, TX (US) | Sun, Apr 2, 2023 06:30 pm | |
| Gracie Abrams | Showbox at The Market | Seattle, WA (US) | Fri, Apr 7, 2023 08:30 pm | |
| Gracie Abrams: The Good Riddance Tour | The Fillmore | San Francisco, CA (US) | Mon, Apr 10, 2023 08:00 pm | |
| Taylor Swift | The Eras Tour | Raymond James Stadium | Tampa, FL (US) | Fri, Apr 14, 2023 06:30 pm | |
| Taylor Swift | The Eras Tour | Raymond James Stadium | Tampa, FL (US) | Sat, Apr 15, 2023 06:30 pm | |
| Taylor Swift | The Eras Tour | NRG Stadium | Houston, TX (US) | Fri, Apr 21, 2023 06:30 pm | |
| Taylor Swift | The Eras Tour | NRG Stadium | Houston, TX (US) | Sat, Apr 22, 2023 06:30 pm | |
| Taylor Swift | The Eras Tour | NRG Stadium | Houston, TX (US) | Sun, Apr 23, 2023 06:30 pm | |
| Taylor Swift | The Eras Tour | Mercedes-Benz Stadium | Atlanta, GA (US) | Fri, Apr 28, 2023 06:30 pm | |
| Taylor Swift | The Eras Tour | Mercedes-Benz Stadium | Atlanta, GA (US) | Sat, Apr 29, 2023 06:30 pm | |
| Taylor Swift | The Eras Tour | Nissan Stadium | Nashville, TN (US) | Fri, May 5, 2023 06:30 pm | |
| Taylor Swift | The Eras Tour | Nissan Stadium | Nashville, TN (US) | Sun, May 7, 2023 06:30 pm | |
| Taylor Swift | The Eras Tour | Lincoln Financial Field | Philadelphia, PA (US) | Sun, May 14, 2023 06:30 pm | |
| Taylor Swift | The Eras Tour | Gillette Stadium | Foxborough, MA (US) | Sun, May 21, 2023 06:30 pm | |
| Taylor Swift | The Eras Tour | MetLife Stadium | East Rutherford, NJ (US) | Sat, May 27, 2023 06:30 pm | |
| Taylor Swift | The Eras Tour | Soldier Field | Chicago, IL (US) | Sun, Jun 4, 2023 06:30 pm | |
| Taylor Swift | The Eras Tour | Ford Field | Detroit, MI (US) | Fri, Jun 9, 2023 06:30 pm | |
| Taylor Swift | The Eras Tour | Acrisure Stadium | Pittsburgh, PA (US) | Fri, Jun 16, 2023 06:30 pm | |
| Taylor Swift | The Eras Tour | U.S. Bank Stadium | Minneapolis, MN (US) | Fri, Jun 23, 2023 06:30 pm | |
| Taylor Swift | The Eras Tour | Paycor Stadium | Cincinnati, OH (US) | Fri, Jun 30, 2023 06:30 pm | |
| Taylor Swift | The Eras Tour | Paycor Stadium | Cincinnati, OH (US) | Sat, Jul 1, 2023 06:30 pm | |
| Taylor Swift | The Eras Tour | GEHA Field at Arrowhead Stadium | Kansas City, MO (US) | Fri, Jul 7, 2023 06:30 pm | |
| Taylor Swift | The Eras Tour | GEHA Field at Arrowhead Stadium | Kansas City, MO (US) | Sat, Jul 8, 2023 06:30 pm | |
| Taylor Swift | The Eras Tour | Empower Field At Mile High | Denver, CO (US) | Fri, Jul 14, 2023 06:30 pm | |
| Taylor Swift | Empower Field At Mile High | Denver, CO (US) | Sat, Jul 15, 2023 06:30 pm | |
| Taylor Swift | Lumen Field | Seattle, WA (US) | Sat, Jul 22, 2023 06:30 pm | |
| Taylor Swift | The Eras Tour | Lumen Field | Seattle, WA (US) | Sun, Jul 23, 2023 06:30 pm | |
Comments