Why register as a user?
(This is a one time popup)
With a username, you become a part of our community.
As a member, you can share your knowledge in the following ways.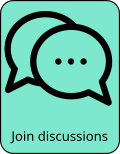 To register, click on the red person icon at the top right or this link.
We will not know anything about you other than your email, used for password confirmation and communications.
For next steps, see FAQ for: How can I register as a user?
Outline

Dry Cleaning is as London-based band that takes the common post-punk idea of pairing a solid groove with speak singing vocals, and pushes it further. They start out with the drums and the bass laying down the foundational beat, a bright and bare guitar riffing and accenting the melody, and add to that the vocalist Florence Shaw's almost spoken word narrative based on bits and pieces of found text, whether it is snippets of phone conversations, YouTube comments. or what sounds like window signs she sees at shops lined along a street. Between the air-tight execution of the three-piece ensemble, the power of the grooves, Shaw's bone dry delivery and and the layers of humor packed into this exercise makes the formula work so much better than one would normally expect.

The band grooves like crazy while she's reading her shopping list.
Members

Nick Buxton: drums
Tom Dowse: guitar
Lewis Maynard: bass
Florence Shaw: vocals
Schedule

Displaying 12 total events

| Show | Venue | City | Date and time | Tickets |
| --- | --- | --- | --- | --- |
| Dry Cleaning | Thalia Hall | Chicago, IL (US) | Fri, Jan 13, 2023 08:30 pm | |
| Dry Cleaning | Fine Line Music Cafe | Minneapolis, MN (US) | Sat, Jan 14, 2023 08:30 pm | |
| Dry Cleaning | Rickshaw Theatre | Vancouver, BC (CA) | Tue, Jan 17, 2023 08:00 pm | |
| Dry Cleaning | Neptune Theatre | Seattle, WA (US) | Wed, Jan 18, 2023 08:00 pm | |
| Dry Cleaning | McMenamins Crystal Ballroom | Portland, OR (US) | Thu, Jan 19, 2023 08:30 pm | |
| Dry Cleaning | The Crescent Ballroom | Phoenix, AZ (US) | Mon, Jan 23, 2023 08:00 pm | |
| Dry Cleaning | Texas Theatre | Dallas, TX (US) | Thu, Jan 26, 2023 07:00 pm | |
| Dry Cleaning | Mohawk | Austin, TX (US) | Fri, Jan 27, 2023 09:00 pm | |
| Dry Cleaning | Howard Theatre | Washington D.C., DC (US) | Tue, Jan 31, 2023 08:00 pm | |
| Dry Cleaning | Union Transfer | Philadelphia, PA (US) | Wed, Feb 1, 2023 08:00 pm | |
| Dry Cleaning | Pioneer Works | Brooklyn, NY (US) | Thu, Feb 2, 2023 08:00 pm | |
| Dry Cleaning | Vicar Street | Dublin, D8 (IE) | Tue, Feb 14, 2023 07:30 pm | |
Comments