Why register as a user?
(This is a one time popup)
With a username, you become a part of our community.
As a member, you can share your knowledge in the following ways.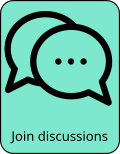 To register, click on the red person icon at the top right or this link.
We will not know anything about you other than your email, used for password confirmation and communications.
For next steps, see FAQ for: How can I register as a user?
Outline

The Drums used to be an indie band that combined post-punk jangly pop sounds with a mixture of synth pop and new wave in the early to mid '10s. As the band continued to lose members and the singer/guitarist Jonny Pierce ended up being the sole member, they started to shift closer to synth pop. The iron grip that The Smiths and Morrisey's influence had on the band started to loosen a little, some of it in favor of some shades of Soft Cell and Marc Almond. The songs are melodically up-tempo and bouncy, with beats that are metronomic in many cases, and with heavy synth involvement. Pierce held on to the guitar jangle as a carry over from the old days, and created a dynamic pop sound with it. His songs are deeply romantic both in his vocal delivery and lyrically, making room for plenty of heartbreak and feelings of yearning.
Schedule

We currently have no events listed for The Drums.
Comments