Why register as a user?
(This is a one time popup)
With a username, you become a part of our community.
As a member, you can share your knowledge in the following ways.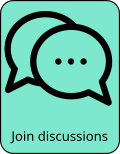 To register, click on the red person icon at the top right or this link.
We will not know anything about you other than your email, used for password confirmation and communications.
For next steps, see FAQ for: How can I register as a user?
Outline

Cass McCombs is a singer-songwriter who works in the rock style for the most part, having moved towards a more folk rock oriented sound in recent years. He has a consistent overall style that has not changed a whole lot since he came on to the scene in 2002 with his EP, Not The Way. He writes well-crafted, tuneful songs with a sharp sense of pop that stick in the listener's mind without being too sweet or earwormy. His music often has a nice bounce in its step, a natural melodic flow, and plenty of warmth. He draws from a wide range of genres as his source whether it is blues or pop, touches of non-western music traditions or even bits of prog rock making an occasional appearance. He sings in a calm and relaxed tone, and displays a tendency for smart phrasing in his lyrics.
Schedule

Displaying 3 total events
Comments