Why register as a user?
(This is a one time popup)
With a username, you become a part of our community.  
As a member, you can share your knowledge in the following ways.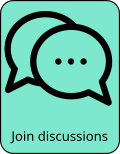 To register, click on the red person icon at the top right or this link.
We will not know anything about you other than your email, used for password confirmation and communications.  
For next steps, see FAQ for: How can I register as a user?
Outline

Phosphorescent is Matthew Houck, an indie folk artist and singer-songwriter who seems to have one ear glued to the kind of slowed down, acoustic and melancholic folk, and the other pricked up to the variety of atmospheric sounds and depths one can create in the studio with or without electronics. Signs of these two separate pulls on his music and his ability to integrate them comfortably were evident as early as 2007's Aw Come, Aw Wry, but found its peak in 2013's Muchacho and especially with his stunning single "Song for Zula". The effect is often not too far from the way Beirut creates  space in their music, except Houck takes it in a more folk-oriented direction. He has songs that are traditional folk or folk rock spread out across his catalog, especially in the '00s. His 2009 album To Willie was his foray into a more conventional country sound and also a tribute to Willie Nelson.
Schedule

We currently have no events listed for Phosphorescent.
Comments