Why register as a user?
(This is a one time popup)
With a username, you become a part of our community.  
As a member, you can share your knowledge in the following ways.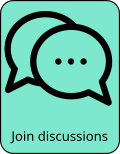 To register, click on the red person icon at the top right or this link.
We will not know anything about you other than your email, used for password confirmation and communications.  
For next steps, see FAQ for: How can I register as a user?
Outline

Black Flower is a five piece jazz band based in the Brussels area and led by Nathan Daems, who plays woodwinds including regional instruments ney, kaval, and washint in addition to flute and saxophone. They started out on 2014's Abyssinia Afterlife as a band focused on the world of Ethiopian jazz known as Ethio-jazz, introduced to the west by artists like Mulatu Astatke. Soon their interests spread outwards from East Africa to encompass the Middle East and the Balkans, specifically, the music of the Roma people, not to mention excursions into dub and Latin music. They place their emphasis on the melodic, harmonic, and rhythmic intricacies of the non-western traditions they have incorporated into their music. As such, they actually use jazz almost as a framing device in their exploration of the rich textures all these geographic areas have to offer.
Members

Nathan Daems: flute, saxophone, ney, kaval, washint
Jon Birdsong: cornet
Simon Segers: drums
Filip Vanderbril: bass
Karel Cuelenaere: keyboards
Schedule

We currently have no events listed for Black Flower.
Comments