Why register as a user?
(This is a one time popup)
With a username, you become a part of our community.  
As a member, you can share your knowledge in the following ways.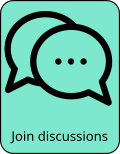 To register, click on the red person icon at the top right or this link.
We will not know anything about you other than your email, used for password confirmation and communications.  
For next steps, see FAQ for: How can I register as a user?
Outline

Bilk is a power trio that plays hard driving indie rock that has elements of '90s grunge and punk woven into their music, which bursts with passion and angst. Vocalist Sol Abrahams packs quite a bit of energy into his performance with his singing, shouting, and frequently rapping with an appreciable punk edge. All three members pull their weight on their instruments: the guitars lead with volume and confidence, the bass anchors the music as it grooves along the steady punch provided by the drums, and so on. The songs are loaded with plenty of hooks right and left, with the band occasionally having mischievous fun referencing some very well known licks in music history because they are there.
Members

Sol Abrahams: vocals, guitar
Luke Hare: bass
Harry Gray: drums
Schedule
Comments