Why register as a user?
(This is a one time popup)
With a username, you become a part of our community.  
As a member, you can share your knowledge in the following ways.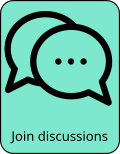 To register, click on the red person icon at the top right or this link.
We will not know anything about you other than your email, used for password confirmation and communications.  
For next steps, see FAQ for: How can I register as a user?
Outline

be your own PET (stylized in this particular way), or BYOP, was a relatively short-lived indie band active in the mid to late '00s that played an aggressive form of garage rock. By the time the band split up a few years later, before even the decade was over, their powerful attack and pure punk rock energy plus vocalist Jemina Pearl's brash delivery had left a mark on the scene. They reunited in 2022 and released the album Mommy the following year, where they continued to embrace the punk rock sound though now perhaps with a slight hard rock twang. The guitars and the vocals may not be as fiery these days, the sound may be  dialled down a notch with more emphasis placed on the songs having a melodic core, but the essential ingredients that defined their music earlier still seem to be intact and fully operational.
Members

Jemina Pearl: vocals
Nathan Vasquez: bass
Jonas Stein: guitar
John Eatherly: drums
Schedule

Displaying 12 total events

| Show | Venue | City | Date and time | Tickets |
| --- | --- | --- | --- | --- |
| Be Your Own Pet | Local 506 | Chapel Hill, NC (US) | Wed, Oct 18, 2023 08:00 pm | |
| Be Your Own Pet | Union Stage | Washington, DC (US) | Thu, Oct 19, 2023 08:00 pm | |
| Be Your Own Pet | Underground Arts | Philadelphia, PA (US) | Sun, Oct 22, 2023 08:30 pm | |
| Be Your Own PET + A Giant Dog | Beachland Ballroom | Cleveland, OH (US) | Mon, Oct 23, 2023 08:00 pm | |
| Be Your Own Pet | The Back Room at Collectivo | Milwaukee, WI (US) | Fri, Oct 27, 2023 08:00 pm | |
| Be Your Own Pet (18+) | Headliners Music Hall | Louisville, KY (US) | Sun, Oct 29, 2023 08:00 pm | |
| Be Your Own Pet | Teragram Ballroom | Los Angeles, CA (US) | Thu, Nov 9, 2023 08:00 pm | |
| Be Your Own Pet | Great American Music Hall | San Francisco, CA (US) | Sat, Nov 11, 2023 09:00 pm | |
| Be Your Own Pet (21+) | Moe's Alley | Santa Cruz, CA (US) | Sun, Nov 12, 2023 08:00 pm | |
| Be Your Own Pet | Harlow's Restaurant & Nightclub | Sacramento, CA (US) | Tue, Nov 14, 2023 08:00 pm | |
| Be Your Own Pet (21+) | Star Theater - Portland | Portland, OR (US) | Thu, Nov 16, 2023 09:00 pm | |
| Be Your Own Pet | Neumos | Seattle, WA (US) | Fri, Nov 17, 2023 08:00 pm | |
Comments