Why register as a user?
(This is a one time popup)
With a username, you become a part of our community.  
As a member, you can share your knowledge in the following ways.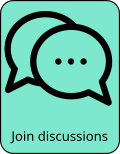 To register, click on the red person icon at the top right or this link.
We will not know anything about you other than your email, used for password confirmation and communications.  
For next steps, see FAQ for: How can I register as a user?
Outline

Artemis is a jazz sextet made up of musicians from across generation lines who are all at the top of their game, coming together to create something special, i.e., an outstanding ensemble that delivers top shelf post-bop music that feels immersive. They are led by pianist Renee Rosnes, who had already built an impressive resume before she formed Artemis. There were a few personnel changes that took place after their self-titled 2020 debut, with some major talent leaving, but  they simply reloaded and kept going. The band provides a great platform for each musician to display their craft, and with multiple composers in the group, they cover a nice range of styles and voices. Their pieces tend to be lively and accessible to the casual listener. 
Members

Renee Rosnes: piano
Ingrid Jensen: trumpet
Noriko Ueda: bass
Allison Miller: drums
Nicole Glover: saxophone
Alexa Tarantino: saxophone
Schedule

We currently have no events listed for Artemis.
Comments