Why register as a user?
(This is a one time popup)
With a username, you become a part of our community.
As a member, you can share your knowledge in the following ways.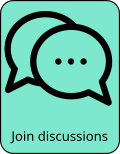 To register, click on the red person icon at the top right or this link.
We will not know anything about you other than your email, used for password confirmation and communications.
For next steps, see FAQ for: How can I register as a user?
Outline

Anika, aka Annika Henderson, is a British-German singer-songwriter currently based in Berlin, whose sound falls somewhere between the overall cool of Broadcast and the propulsive grooviness of classic krautrock bands like Can and Faust. Stylistically her work as a solo artist has not been all that different from the work she has been doing with her band, Exploded View. She opts for a somewhat scrappy and borderline lo-fi sound in her recordings, making use of synths effects and loops to create a distinctive and occasionally eerie sonic landscape. Her self-titled first solo album in 2010 had a number of fascinating covers (see Bob Dylan's "Masters of War" and Yoko Ono's "Yang Yang"). She sings in a relatively deep voice and in a cadence that inevitably draws comparisons to Nico. 
Schedule

We currently have no events listed for Anika.
Comments