Why register as a user?
(This is a one time popup)
With a username, you become a part of our community.  
As a member, you can share your knowledge in the following ways.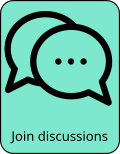 To register, click on the red person icon at the top right or this link.
We will not know anything about you other than your email, used for password confirmation and communications.  
For next steps, see FAQ for: How can I register as a user?
Outline

Angelica Garcia, originally from El Monte, California, to the east of East LA, is a singer-songwriter whose indie rock always had an unconventional, distinctly rough and jagged edge. Then on her second album, Cha Cha Palace in 2019, she added another layer to her music when she began to embrace her Salvadoran and Mexican heritage. Being the strong and precise songwriter that she is, Garcia was able to attach her own point of view to her ambitious multi-dimensional sound, and pull it off naturally, without any strain. As a singer, she has a voice that conveys deep passion for who she is and where she comes from. Her gradual slide towards the music of her familial heritage follows a trajectory similar to Y La Bamba. Her 2020 EP Echo Eléctrico is a one woman production end to end with multi-tracked vocals where she explores ranchera music.
Schedule

Displaying 1 total events
Comments