Why register as a user?
(This is a one time popup)
With a username, you become a part of our community.
As a member, you can share your knowledge in the following ways.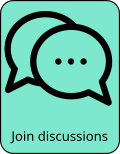 To register, click on the red person icon at the top right or this link.
We will not know anything about you other than your email, used for password confirmation and communications.
For next steps, see FAQ for: How can I register as a user?
Outline

Y La Bamba is an indie folk band led by singer, songwriter, guitarist Luz Elena Mendoza who worked out of Portland, Oregon most of her musical career, then moved to Guadalajara at the end of '10s. Their music covers a range of styles between indie rock and indie folk, though more prominently, it also incorporates various Mexican musical traditions and strong latin beats. They have developed an organic sound where each of these elements fits in nice and snug. The result is music with an intricate texture and subtlety. The instrumentation and the vocal delivery can have quite a dream pop quality at times, with Mendoza even channelling the feel of the great Elizabeth Fraser of Cocteau Twins occasionally, then flipping right back into an intimate solo guitar piece with a pure folk feel. The songs freely alternate between English and Spanish, though Mendoza has been preferring Spanish more in recent years.
Members

Luz Elena Mendoza: vocals, guitar
Ryan Oxford: guitar
Julie Mendiolea: keyboards
Miguel Jiménez-Cruz: drums
Zack Terán: bass
Isabeau Keonaona Waia'u Walker: vocals
Schedule

We currently have no events listed for Y La Bamba.
Comments