Why register as a user?
(This is a one time popup)
With a username, you become a part of our community.  
As a member, you can share your knowledge in the following ways.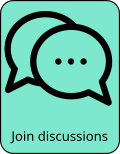 To register, click on the red person icon at the top right or this link.
We will not know anything about you other than your email, used for password confirmation and communications.  
For next steps, see FAQ for: How can I register as a user?
Outline

Alaska Reid is a singer-songwriter, previously a member of the band Alyeska (the one based in LA) who has recently been working solo. She plays indie rock with strong pop overtones though she is not locked into a singular style. She often moves between emotionally vulnerable and sorrowful tunes on the one hand, and more uptempo rock pieces that may sound as if Dinosaur Jr were inhabited by the spirit of a coffee house folk musician. That is not to say that she attempts to capture the classic alt rock sound from the '90s. There is clearly a contemporary twist to her hooks and instrumentation, but the way she cranks up the distortion every now and then feels liberating and suggests that somewhere out there, J. Mascis must be smiling.
Schedule

We currently have no events listed for Alaska Reid.
Comments