...And You Will Know Us By The Trail of Dead
Why register as a user?
(This is a one time popup)
With a username, you become a part of our community.
As a member, you can share your knowledge in the following ways.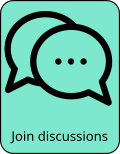 To register, click on the red person icon at the top right or this link.
We will not know anything about you other than your email, used for password confirmation and communications.
For next steps, see FAQ for: How can I register as a user?
Outline

 ...And You Will Know Us By The Trail of Dead (aka Trail of Dead) is an Austin-based band that has been active since the late '90s, producing broad, sweeping music with hard rocking, grand, operatic sound. The band consists of the multi-instrumentalist duo Jason Reece and Conrad Keely, who regularly swap duties on guitars, drums, and vocals. They have gone up to a quartet at various times in their history.  Their music is a very effective amalgamation of '90s alt rock, some metal type grooves, and pop punk melodies, presented inside a prog rock construction. Their songs usually have the feel of epic pieces that go through their own narrative cycles pushed forward by pounding drum attacks and swirling, fuzzy guitars. They usually operate at the higher tempo levels, or build their way there, and do so without bothering with any power ballads along the way.
Members

Jason Reece: guitar, drums, vocals
Conrad Keely: guitar, drums, vocals
Schedule

We currently have no events listed for ...And You Will Know Us By The Trail of Dead.
Comments