Why register as a user?
(This is a one time popup)
With a username, you become a part of our community.  
As a member, you can share your knowledge in the following ways.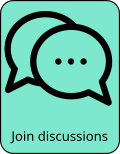 To register, click on the red person icon at the top right or this link.
We will not know anything about you other than your email, used for password confirmation and communications.  
For next steps, see FAQ for: How can I register as a user?
Outline

Alix Page is a singer-songwriter who works at the halfway point between indie pop and indie rock, with songs tend to come with plenty of implied sorrow at their core even when they happen to be more on the uptempo side. She has a breathy, murmury voice and a soft delivery that brings a sense of intimacy and bedroom pop feel to her songs. Her songwriting talent stands out not only in terms of her ability to write memorable melodies but also in terms of her emotional honesty. It is not that hard to detect what may be the beginnings of a big pop sound in her music, but she seems to be holding the line on keeping her songs to a more personal scale at least thus far. 
Schedule

We currently have no events listed for Alix Page.
Comments