Why register as a user?
(This is a one time popup)
With a username, you become a part of our community.
As a member, you can share your knowledge in the following ways.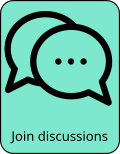 To register, click on the red person icon at the top right or this link.
We will not know anything about you other than your email, used for password confirmation and communications.
For next steps, see FAQ for: How can I register as a user?
Outline

Ailsa Tully is a singer-songwriter, originally from Wales, with gentle, quiet songs, a folk-oriented flow, and pared down but creative arrangements. She is a cello and bass player and her songs are often centered around those instruments rather than the conventional folk guitar, which gives her music an unusual texture right out of the gate. She does not crowd out the bass with additional instrumentation as she keeps it basic with some guitar work and dynamic drum parts. Her vocal delivery is is somewhat hushed and subtle, and it seems more focused on adding to the overall texture of the song than grabbing attention. Her music comes with lovely melodies, a relaxed tone, and Tully's looseness almost momentarily crosses into a jazzy territory at times.
Schedule

We currently have no events listed for Ailsa Tully.
Comments