Why register as a user?
(This is a one time popup)
With a username, you become a part of our community.
As a member, you can share your knowledge in the following ways.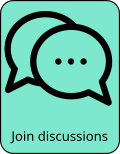 To register, click on the red person icon at the top right or this link.
We will not know anything about you other than your email, used for password confirmation and communications.
For next steps, see FAQ for: How can I register as a user?
Outline

Zebulon Cafe is a cafe/restaurant/bar in the Frogtown neighborhood of Los Angeles, near Silver Lake right in the area where the 5 freeway intersects the 2, a block or two away from Los Angeles River. The cafe has a nice outside area, and a nice, large room in the back that serves as an auditorium with a cozy stage that is frequently used for mostly indie acts. The stage is not small, but it comes with no separation from the audience, so the set up is potentially an intimate one, facilitating a direct connection between the artist and the fans. There is a multiple step, bleacher style sitting are on one of the walls, but other than that, it is typically standing room only. This is the same Zebulon that used to be in Brooklyn a few years ago. The owners moved to Los Angeles and took the cafe with them.

In the auditorium, typically on stage right.

They are on the second passage that connects the auditorium to the restaurant area on stage left.

The outside patio is lovely but it is not part of the auditorium.

Also, they are known to have French films nights at the cafe when there is no performance.

Street parking in the neighborhood.

2478 Fletcher Drive
Los Angeles, 90039
United States
Pictures
Map
Schedule

We currently have no events listed for Zebulon.
Comments