Why register as a user?
(This is a one time popup)
With a username, you become a part of our community.  
As a member, you can share your knowledge in the following ways.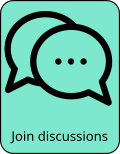 To register, click on the red person icon at the top right or this link.
We will not know anything about you other than your email, used for password confirmation and communications.  
For next steps, see FAQ for: How can I register as a user?
Outline

Fall for Greenville is an annual, October festival of music, food and drink that takes place in downtown Greenville, SC. As a music festival, it has flown somewhat under the radar, but, as an Autumn outdoor party, it has established itself as one of the biggest events in the Southeast, attracting north of 150,000 attendees over its 3 October days (plus a kickoff concert). It began in 1982, when Greenville was just beginning the downtown revival that has turned it into a regional tourist destination, and now takes place along Main Street between North and River Streets with multiple stages hosting a wide variety of musical artists (as well as culinary demonstrations). Genres represented run the gamut: rock, country, bluegrass, pop, soul/r&b, hip-hop, blues and jazz. Most of the acts are local or regional, and this is deliberate as this is a city-run event that seeks to provide opportunities for local artists, but recent lineups feature more names recognizable to non-locals.

This is a free event. Food and drink (from some of the best and most popular local restaurants and regional breweries and wineries) are exchanged for tickets that can be purchased at multiple booths throughout the festival grounds or online in advance.
Lineup

246 Army Band

A Tribute to Linda Rodney featuring Gypsy Souls

Aaron Vance

Adam Knight's Buried Alive (Tribute to Phish)

Admiral Radio

Art of Thieves

Auragami

Bonafide

Brooks Dixon Band

Brother Oliver

Cash Machine

Cercles

Charlotte Morris

Darby Wilcox and the Peep Show

Darius Starks

David Ramirez

Deep Dish Dixieland

Dirk Quinn Band

DJ Sha

DJ Tambition

Dogday BlueJay

Drew Foust

Dustin Lee Guedry

Eclectic Band

El Perro

Ellie Rogers

Empire Strikes Brass

Greg Keys & Company

Hedonistas

High Flying Criminals

Hot as a Pepper

Hot Club Greenville

Hurt & Skip

Infinity Remix Band

Jef Chandler

Jimmy Wooten

Joe May

JOHNNYSWIM

Kara Cole

L.C. Branch

Latin Soul Band

Lauren Hall

Mac Arnold & Plate Full O' Blues

Madeline Edwards

Marcel Portilla Band

Mark Rapp Group

Matt Olson Quartet

Matthew Capelli & Kevin Kerrigan

Matthew Curry

Moon Water

Odyssey Band

Phillip Michael Scales

Pierce Edens

RadDad

ReggaeInfinity

Remember Me

Rufus Lee & the Handful

Ryan Slice

Savannah Conley

Shannon Hoover Trio

Song Band

Sorry, Peach

Stagbriar

Steve Watson Band

StringedKeys

Tae & The Neighborly

The Abbey Elmore Band

The Blake Slaughter Project

The Feels

The Fortunate Sons

The Jamie Wright Band

The Mammoths

The Night Affair Band

The Passing Scene

The Pszenny Project

The Sally Rides

The Sensational Barnes Brothers

The Thing

The Wilder Flower

True Blues

Whitney Fenimore

Xan DuBose & The Xan Band
Poster
Map
Pictures
Comments