Why register as a user?
(This is a one time popup)
With a username, you become a part of our community.  
As a member, you can share your knowledge in the following ways.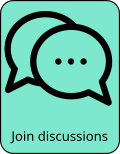 To register, click on the red person icon at the top right or this link.
We will not know anything about you other than your email, used for password confirmation and communications.  
For next steps, see FAQ for: How can I register as a user?
Outline

Caitlin Rose is a singer-songwriter who started out as a country artist and in the span of a few albums (which adds up to quite a few years in her case), found herself playing a mixture of indie rock, pop, and country. This change came to the front on CAZIMI, her 2022 release following a long gap where she adopted a somewhat idiosyncratic sound that feels more like Rose playing indie pop with an underlying country sensibility than a simple case of genre crossing. That said, she actually was never really a straight up contemporary country artist in the first place. Her earlier albums had a distinct throwback vibe that reached a few decades back to the country pop sound of Linda Ronstadt and friends. She sings in a sweet voice that compounds the comparison a bit, along with well-deserved references to Patsy Cline that frequently swirl around her work. 
Schedule

We currently have no events listed for Caitlin Rose.
Comments