Why register as a user?
(This is a one time popup)
With a username, you become a part of our community.
As a member, you can share your knowledge in the following ways.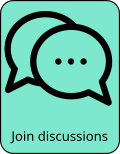 To register, click on the red person icon at the top right or this link.
We will not know anything about you other than your email, used for password confirmation and communications.
For next steps, see FAQ for: How can I register as a user?
Outline

Twin Tribes is a band that seems to have absorbed a lot of the stylistic elements of the '80s goth movement, particularly Sisters of Mercy and the early '80s period of The Cure (see Faith  and Pornography). They have the dark vocals, the swirly guitars, mid-tempo bass and drum patterns, and even the shape of the melodies down cold. The songs have reverb oozing out of every pore it seems. The band does update the vintage goth sound to some extent through their synth lines on some of the tracks, though without deviating too much from their core idea. All that is to say that the band lays out all the familiar elements of the genre for everyone to enjoy. The extra oomph they bring to the table is the quality of the work they do. For those who enjoy, nay, seek the goth and darkwave sound, the work that the band creates very clearly belongs up with the classics of the genre.

Ash Code, She Past Away, The Agnes Circle, Sisters of Mercy, The Cure's early years
Members

Luis Navarro: vocals, guitar, synth, drum machines
Joel Niño, Jr: bass, synth, vocals
Schedule

We currently have no events listed for Twin Tribes.
Comments