Why register as a user?
(This is a one time popup)
With a username, you become a part of our community.
As a member, you can share your knowledge in the following ways.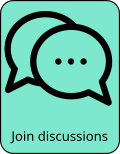 To register, click on the red person icon at the top right or this link.
We will not know anything about you other than your email, used for password confirmation and communications.
For next steps, see FAQ for: How can I register as a user?
Outline

The core of Tennis is the singer/keyboardist Alaina Moore and guitarist Patrick Riley. They emerged in 2011 with a lo-fi album containing songs with overt 50s style pop ballads (practically doo wop) chronicling their sailboat trip along the Eastern Seaboard.  Not only did their sound get more polished with each successive album, but their reference points also started shifting upwards a decade with each album, more or less.  Their style swings back and forth between romantic ballads with a strong backbeat and dancey pop tunes that are light on the feet. They write melodic tunes without getting trapped in excessive sweetness. The throwback nature of Tennis' music is not a gimmick. It is just that as a band, their aesthetics happens to be lovingly anchored in the past era(s) of pop music.

The Carpenters, if they had started in the 50s.
Schedule

We currently have no events listed for Tennis.
Comments