Why register as a user?
(This is a one time popup)
With a username, you become a part of our community.  
As a member, you can share your knowledge in the following ways.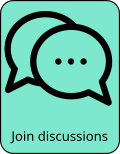 To register, click on the red person icon at the top right or this link.
We will not know anything about you other than your email, used for password confirmation and communications.  
For next steps, see FAQ for: How can I register as a user?
Outline

Sierra Ferrell is a singer-songwriter and country/folk artist whose eyes and ears are set to a remarkably wide range of styles and textures that span across time as well as geography. IIt was perhaps the years she put in as a touring musician that helped hone her appreciation of a variety of styles, including bluegrass (she is a native of West Virginia), classic country, and old time jazz, as well as traditions from outside the US, such as mariachi, Roma music, tango, and so on. Her music can be an omnivore's feast that way, not to mention the way she channels the country music of the early to mid 20th century, both in style as well as voicing. She is a talented songwriter and a terrific vocalist who adjusts her delivery to the subtleties of her songs. The initial pair of albums she released in the '10s are also well worth checking out.
Schedule

Displaying 13 total events

| Show | Venue | City | Date and time | Tickets |
| --- | --- | --- | --- | --- |
| Telluride Bluegrass Festival (4 Day Pass) with The String Cheese Incident, Greensky Bluegrass, Sam Bush Band, and Robert Plant & Alison Krauss | Telluride Town Park | Telluride, CO (US) | Thu, Jun 15, 2023 09:58 am | |
| Telluride Bluegrass Festival (Saturday Pass) with Sam Bush Band | Telluride Town Park | Telluride, CO (US) | Sat, Jun 17, 2023 10:00 am | |
| Willie Nelson's 4th of July Picnic | Q2 Stadium | Austin, TX (US) | Tue, Jul 4, 2023 01:00 pm | |
| Willie Nelson's July 4th Picnic at Q2 Stadium 2023 | Q2 Stadium | Austin, TX (US) | Tue, Jul 4, 2023 02:00 pm | |
| Sierra Ferrell | Big Top Chautauqua | Bayfield, WI (US) | Sun, Jul 9, 2023 03:30 am | |
| Sierra Ferrell | Door Community Auditorium | Fish Creek, WI (US) | Mon, Jul 10, 2023 08:00 pm | |
| Sierra Ferrell (21+) | Bell's Eccentric Cafe | Kalamazoo, MI (US) | Wed, Jul 12, 2023 08:00 pm | |
| Sierra Ferrell | The Majestic Theatre - MI | Detroit, MI (US) | Thu, Jul 13, 2023 07:00 pm | |
| Sierra Ferrell | Blue Ridge Music Center | Galax, VA (US) | Sat, Jul 22, 2023 08:00 pm | |
| Greensky Bluegrass with The Teskey Brothers and Sierra Ferrell | Dillon Amphitheater | Dillon, CO (US) | Wed, Sep 13, 2023 06:30 pm | |
| Greensky Bluegrass with The Teskey Brothers and Sierra Ferrell | Dillon Amphitheater | Dillon, CO (US) | Thu, Sep 14, 2023 06:30 pm | |
| Greensky Bluegrass with The Teskey Brothers and Sierra Ferrell | Red Rocks Amphitheatre | Morrison, CO (US) | Fri, Sep 15, 2023 06:00 pm | |
| Greensky Bluegrass with The Teskey Brothers and Sierra Ferrell | Red Rocks Amphitheatre | Morrison, CO (US) | Sat, Sep 16, 2023 06:00 pm | |
Comments