Rolling Blackouts Coastal Fever
Why register as a user?
(This is a one time popup)
With a username, you become a part of our community.
As a member, you can share your knowledge in the following ways.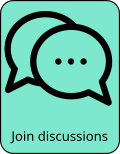 To register, click on the red person icon at the top right or this link.
We will not know anything about you other than your email, used for password confirmation and communications.
For next steps, see FAQ for: How can I register as a user?
Outline

Rolling Blackouts Coastal Fever (aka Rolling Blackouts CF, or RBCF for short) is a band from Melbourne that produces a lot of upbeat pop numbers. They are often associated with the so-called dolewave movement in Australia, which emerged in the early '10s (see Dick Diver) with their jangly guitar based pop coupled with an underpolished and loose sound. RBCF produces music that is pretty much in the same vein. The band is led by three singer/songwriter guitar players, Fran Keaney, Tom Russo, and Joe White, whose simultaneous play often comes in three tracks: the jangle, the rhythm, and the muted lead, expertly packaged like the well-oiled machine that the band is. Joe Russo (brother of Tom) delivers the bass lines that provide the scaffolding for the guitars to do their thing. When the songwriting clicks, the band sounds like they should keep jamming the rest of the day.
Members

Fran Keaney: vocals, guitar
Tom Russo: vocals, guitar
Joe White: vocals, guitar
Marcel Tussie: drums
Joe Russo: bass
Schedule

We currently have no events listed for Rolling Blackouts Coastal Fever.
Comments