Why register as a user?
(This is a one time popup)
With a username, you become a part of our community.
As a member, you can share your knowledge in the following ways.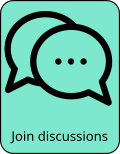 To register, click on the red person icon at the top right or this link.
We will not know anything about you other than your email, used for password confirmation and communications.
For next steps, see FAQ for: How can I register as a user?
Outline

ROLE MODEL (stylized in allcaps) is the moniker used by singer-songwriter and evidently quite a candid and transparent artist,Tucker Pillsbury. He plays mostly pop with some bedroom pop vibes. His music has an understated quality, some of which due to his low key vocal delivery that is arguably an inch and a half away from a murmur.  It is deeply romantic at its core, but perhaps approaching romance from a slightly skewed angle. His arrangements are straightforward without any complications, and effective in their simplicity, especially when he distances himself from pure sugar rush pop. He has a special knack for putting together lyrics that are unreservedly open about his state of mind and his emotions, which might at times be potentially a tad too open for some folks.
Schedule

We currently have no events listed for ROLE MODEL.
Comments