Why register as a user?
(This is a one time popup)
With a username, you become a part of our community.
As a member, you can share your knowledge in the following ways.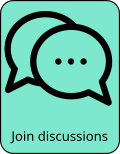 To register, click on the red person icon at the top right or this link.
We will not know anything about you other than your email, used for password confirmation and communications.
For next steps, see FAQ for: How can I register as a user?
Outline

Porij is an electronic dance quartet whose music is not that easy to place in any particular box other than to say that they work on the artsier side of the genre. They flirt with a range of styles that fall under that heading, including techno, disco, Latin, drum 'n' bass, without having settled on any, at least thus far in their career. That said, they have clearly been able to home in on a sound already. Some of it comes from Eggy's shy vocals, for sure, but a good deal of it has to do with their use of the breakbeat, the openness of their synth space, their vocal layers and interplay, plus their tendency to jazz it up a couple of notches above their peers with some regularity. Their ability to expand their sound allows them to also use downtempo effectively.
Members

Eggy: vocals, keyboards
Tommy: vocals, guitar
Jammo:bass
Tom: drums
Schedule

We currently have no events listed for Porij.
Comments