Why register as a user?
(This is a one time popup)
With a username, you become a part of our community.  
As a member, you can share your knowledge in the following ways.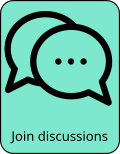 To register, click on the red person icon at the top right or this link.
We will not know anything about you other than your email, used for password confirmation and communications.  
For next steps, see FAQ for: How can I register as a user?
Outline

Peter Cat Recording Co. (aka PCRC) is a New Delhi based band that plays smooth and relaxed pop influenced by the kind of soft jazz that evokes smoky night clubs. It is led by guitarist and vocalist Suryakant Sawhney, who croons with a classically handsome, rich voice like a modern day Dean Martin, while the whole company projects retro lounge vibes. Their instrumentation is economical and effective. The music is melodically sharp, upbeat and loose, and delivered in an unassuming manner. They regularly switch it up by going psychedelic, hitting the disco groove, or bringing out the swinging jazz sound. Their 2020 album Happy Holiday was a pandemic release containing songs that had not made it to previous albums. 

Sinatra just came back into the building and he's a bit high.
Members

Suryakant Sawhney: vocals, guitar
Kartik Sundareshan Pillai: keyboards, electronics, guitar, trumpet
Dhruv Bhola: bass
Karan Singh: drums
Rohit Gupta: keyboards, trumpet
Schedule

Displaying 1 total events
Comments