Why register as a user?
(This is a one time popup)
With a username, you become a part of our community.  
As a member, you can share your knowledge in the following ways.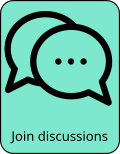 To register, click on the red person icon at the top right or this link.
We will not know anything about you other than your email, used for password confirmation and communications.  
For next steps, see FAQ for: How can I register as a user?
Outline

Pet Grotesque is electronic artist and pop eccentric Calum Armstrong, who uses samples, loops, and found sound bits to create off the wall songs with strong grooves and effective melodies. A lot of his songs may feel like more like song snippets since they tend to be fairly concise and also act like collage pieces or kaleidoscopic layouts that constantly shift. There is a hallucinogenic aspect to his music. It can get twitchy; it can be disorienting; it can even be puzzling at times, but when it settles into a groove, it is also quite captivating. A good deal of that comes from his imaginative use of the tools of his trade, and his compositional skills. He is not tied to any particular genre and freely pulls from a broad range of sources, from soul and jazz to dub, and hip-hop, among others. It might be an interesting experience to play his albums with shuffle turned on. 
Schedule

We currently have no events listed for Pet Grotesque.
Comments