Why register as a user?
(This is a one time popup)
With a username, you become a part of our community.  
As a member, you can share your knowledge in the following ways.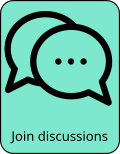 To register, click on the red person icon at the top right or this link.
We will not know anything about you other than your email, used for password confirmation and communications.  
For next steps, see FAQ for: How can I register as a user?
Outline

Okkervil River is a band that combines indie folk and indie rock that is led by singer-guitarist Will Sheff, who has been their main songwriter and the only constant member since they started in 2000. He certainly has a distinctive voice as a songwriter, as he creates imaginative, introspective, and insightful songs that often shift in tone and mood. He is just as likely to write upbeat pop pieces as he does boisterous roots rock, tense indie pieces, or ballads with a sorrow knob that covers quite a range. He does not shy away from drones or meandering a little if it goes with a story he wants to tell. The band consists of top notch performers who have tuned into Sheff fairly closely, and through all the line up changes, they have been able to respond to his flair for the dramatic in kind. They have been relatively quiet since 2018's In the Rainbow Rain.
Members

Wil Sheff: vocals, guitars, keyboards
Benjamin Lazar Davis: bass
Jeremy Gustin: drums
Sarah Pedinotti: keyboards
Will Graefe: guitar
Schedule

We currently have no events listed for Okkervil River.
Comments