Why register as a user?
(This is a one time popup)
With a username, you become a part of our community.
As a member, you can share your knowledge in the following ways.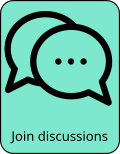 To register, click on the red person icon at the top right or this link.
We will not know anything about you other than your email, used for password confirmation and communications.
For next steps, see FAQ for: How can I register as a user?
Outline

Jesse Jo Stark is a singer-songwriter who, for the most part, has an eclectic affinity for some real old school country and rock'n roll sound as well as other period genres, including doo wop when it is called for. Quite a few of her songs lie on a scale that has the gothic dark western sound at one end, and a gritty, fuzzy rock sound at the other. She also has a toned down mode for torch songs and tender ballads, all of which adds to nice stylistic variety that contrasts with the consistently gloomy and dark emotional terrain evoked by her lyrics. Lately she has been exploring the world of rock balladry and dipping her toes into the world of polished pop production as well.

Alexandra Savior, The Cramps, Barrie-James
Schedule

We currently have no events listed for Jesse Jo Stark.
Comments