Why register as a user?
(This is a one time popup)
With a username, you become a part of our community.
As a member, you can share your knowledge in the following ways.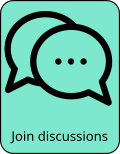 To register, click on the red person icon at the top right or this link.
We will not know anything about you other than your email, used for password confirmation and communications.
For next steps, see FAQ for: How can I register as a user?
Outline

Núria Graham is a singer-songwriter who writes mid tempo songs with clear and open melodies that are immediately accesible.  She is both Catalan and Irish, based in Barcelona, and sings in English with a relaxed, easy going indie pop flow. She has a natural style as a songwriter, often dealing with personal matters in an angst-free manner. She sings in a slightly husky voice that gives her songs a nice texture. Her music is smooth and she projects a lot of sincerity and warmth. She keeps her arrangements uncluttered and straightforward, which helps her establish a direct connection with her listener.   
Schedule

We currently have no events listed for Núria Graham.
Comments