Why register as a user?
(This is a one time popup)
With a username, you become a part of our community.
As a member, you can share your knowledge in the following ways.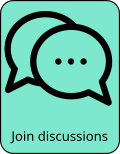 To register, click on the red person icon at the top right or this link.
We will not know anything about you other than your email, used for password confirmation and communications.
For next steps, see FAQ for: How can I register as a user?
Outline

Mike Krol is a singer songwriter who plays garage rock that expresses his full commitment to making guitar fuzz the center of his musical universe, having built his career around that sound. He plays at a frantic pace with all instruments going on overdrive. Up until 2019's Power Chords, his songs were all short bursts of energy that typically wrapped up in about 2 minutes and change. He does not slow down for a sweet ballad or anything. The energy he brings to his music is not unlike John Dwyer's (see Thee Oh Sees). His arrangements are straightforward in that he works very much within the parameters of the genre. He also has a healthy dose of self-deprecating humor so his work feels utterly sincere and authentic. 
Schedule

We currently have no events listed for Mike Krol.
Comments