Why register as a user?
(This is a one time popup)
With a username, you become a part of our community.
As a member, you can share your knowledge in the following ways.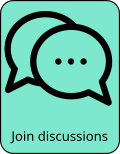 To register, click on the red person icon at the top right or this link.
We will not know anything about you other than your email, used for password confirmation and communications.
For next steps, see FAQ for: How can I register as a user?
Outline

Leikeli47, aka Leikeli, is a hip-hop artist who brings a good deal of versatility to the table. She is primarily a rapper, but she is equally comfortable in the R&B space and delivers quite remarkable performances in her ballads. As central as hip-hop beats are to her work, she can also slide quite fluidly into the power packed steady pulse of house and ballroom styles. Her music is sharp and it punches hard. There is a level of honesty and openness to her lyrics that contrasts with the way she keeps her identity closely guarded in public. She performs with her face wrapped in a bandana or covered in some way so as to preserve her anonymity. Her last three albums were conceived as a trilogy on the concept of beauty, which was completed with 2022's Shape Up. 
Schedule

We currently have no events listed for Leikeli47.
Comments