Lee Bains + the Glory Fires
Why register as a user?
(This is a one time popup)
With a username, you become a part of our community.
As a member, you can share your knowledge in the following ways.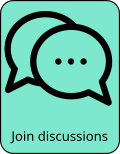 To register, click on the red person icon at the top right or this link.
We will not know anything about you other than your email, used for password confirmation and communications.
For next steps, see FAQ for: How can I register as a user?
Outline

Lee Bains + Glory Fires (aka Lee Bains III & the Glory Fires) is a Birmingham, Alabama based power trio who plays high octane southern rock with a bit of a punk edge. Between Bains' attack on the guitar and the powerful rhythm section provided by brothers Adam and Blake Williamson, the band can pack quite a punch. This was especially true when they kicked their intensity up a notch or two with 2014's Dereconstructed, where they brought their songs to a fuzzy, growling overdrive. They have dialed it back considerably since then, turning partly to a country inspired sound instead.  Bains is a skilled songwriter in terms of his melodic phrasing and riffs, as well as his ability to work his politics into his songs with a light touch and observational humor.
Members

Lee Bains III: vocals, guitar
Adam Williamson: bass
Blake Williamson: drums
Schedule

We currently have no events listed for Lee Bains + the Glory Fires.
Comments