Why register as a user?
(This is a one time popup)
With a username, you become a part of our community.
As a member, you can share your knowledge in the following ways.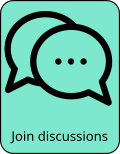 To register, click on the red person icon at the top right or this link.
We will not know anything about you other than your email, used for password confirmation and communications.
For next steps, see FAQ for: How can I register as a user?
Outline

Le Couleur is a pop trio that plays synth pop with vintage disco accents including the familiar bass lines, funky guitars, and the all-important hi-hat action on the drums. That said, the band also enjoys taking an occasional left turn and inject some '80s pop-happy rock moves, sometimes even a quick interlude or some keyboard motif that even suggests some of the period's prog music must have found their way into the band's musical DNA . This was more prominent early on when they were somewhat on the fence wrt their disco aspirations. The band plays a commanding funk groove, while vocalist Laurence Giroux-Do, who sings in French, has a soft, effervescent touch that adds a lush layer to the music. Despite all the danciness, her lyrics may take a dark turn at times, as was the case with 2022's Concorde.
Members

Laurence Giroux-Do: vocals, keyboards
Patrick Gosselin: bass
Steeven Chouinard: drums
Schedule

We currently have no events listed for Le Couleur.
Comments