Why register as a user?
(This is a one time popup)
With a username, you become a part of our community.
As a member, you can share your knowledge in the following ways.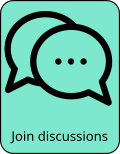 To register, click on the red person icon at the top right or this link.
We will not know anything about you other than your email, used for password confirmation and communications.
For next steps, see FAQ for: How can I register as a user?
Outline

Knifeplay is a Philadelphia based band that presents a particularly gloomy take on the shoegaze genre with songs that have deep sorrow at their core. Not that shoegaze in general can ever be accused of being too lively or uplifting in the first place, but Knifeplay often goes to a dark place. Vocalist TJ Strohmer sings in a wounded voice behind a thick layer of haze. Their music generally tends to be on the slow side, but not quite droney. The wall of noise that is definitional to the genre is something the band works its way up to as the song progresses. It is an extra gear they keep in their back pocket for crescendo purposes. Their songs are well constructed from instrumentation point of view with some outstanding guitar work. 
Members

TJ Strohmer : vocals, guitar
Alex Stackhouse: bass
John Sciortino: drums
Max Black: keyboards
John Klein: guitar
Schedule

We currently have no events listed for Knifeplay.
Comments