Irreversible Entanglements
Why register as a user?
(This is a one time popup)
With a username, you become a part of our community.  
As a member, you can share your knowledge in the following ways.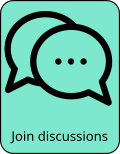 To register, click on the red person icon at the top right or this link.
We will not know anything about you other than your email, used for password confirmation and communications.  
For next steps, see FAQ for: How can I register as a user?
Outline

Irreversible Entanglements is a free jazz quintet whose members are based in Philadelphia, New York, and Washington DC, led by experimental musician and poet Camae Ayewa, aka Moor Mother.  Their music is often restless, never quite relaxing into a flow even in the midst of a groove that grows from the interaction between drummer Tcheser Holmes and bassist Luke Stewart. Saxophonist Keir Neuringer and trumpeter Aquiles Navarro build up the tension in the way they play off of one another, while Ayewa is pure intensity as she pours her anguish into her razor sharp jazz poetry and passionate delivery. The band is known for recording their albums in one day and spending the rest of the time in post-production. Each member of the band is masterful and worthy of full attention throughout these recordings, and the ensemble they form is even more breathtaking than the sum of its parts.
Members

Camae Ayewa: vocals
Keir Neuringer: saxophone
Aquiles Navarro: trumpet
Luke Stewart: bass
Tcheser Holmes: drums


Schedule

We currently have no events listed for Irreversible Entanglements.
Comments